Orange County Labor Lawyers
              Hogie & Campbell are Orange County labor lawyers focused on protecting employees. Located in Tustin, CA, we represent victims of Workplace Discrimination, Harassment, Retaliation, and Wrongful Termination. We fight for both high-level employees of Fortune 500 companies and minimum wage workers. We fight illegal employment practices and we have been up against the world's largest employment defense firms with great results.
              We are Orange County labor lawyers with experience fighting for employees who have suffered from Workplace Discrimination, Disability Discrimination, Sexual Harassment, Race Discrimination, Gender Discrimination, Pregnancy Discrimination, denied Maternity Leave, Pregnancy Disability Leave (PDL) or Family Medical Leave (FMLA), Disability Harassment, Age Discrimination, Retaliation, Wrongful Termination in violation of public policy, Whistleblower Claims, Unpaid Wages, and other Labor Code violations.
              Economic and emotional damages usually occur when these laws are violated. If you believe you may have been the victim of Discrimination, Harassment, Retaliation or Wrongful Termination it is important that you protect your case. Preserve and record any information that might be critical to your case. Such as copies of complaints to your employer about Discrimination or Harassment or inappropriate text messages or emails.
              Don't let your employer's Discrimination, Harassment and Retaliation end in your Wrongful Termination. Get help instead. We know how to fight against Discrimination, Harassment and Retaliation. We won't pressure you and we won't tell your employer. Call Hogie & Campbell for a Free Consultation at (714) 508-6422.
Please Click the County Seal to Contact Us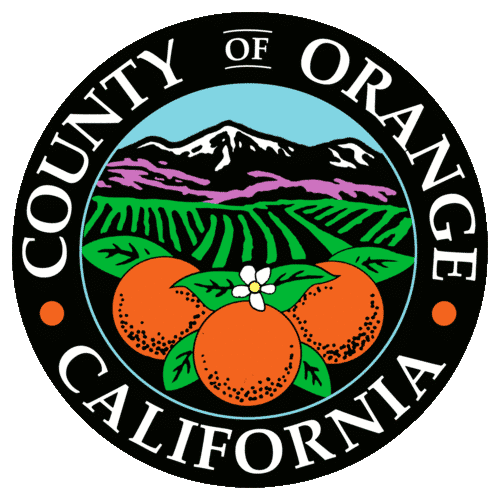 Areas We Serve
Aliso Viejo, Anaheim, Anaheim Hills, Brea, Buena Park, Costa Mesa, Coto de Caza, Cypress, Dana Point, Fountain Valley, Fullerton, Garden Grove, Huntington Beach, Irvine, La Habra, La Palma, Ladera Ranch, Las Flores, Laguna Beach, Laguna Hills, Laguna Niguel, Laguna Woods, Lake Forest, Los Alamitos, Mission Viejo, Newport Beach, Newport Coast, Orange, Placentia, Rancho Santa Margarita, San Clemente, San Juan Capistrano, Santa Ana, Seal Beach, Stanton, Tustin, Villa Park, Westminster and Yorba Linda. As well as, all of Orange County, Riverside County, Los Angeles County, San Bernardino County and the Greater Southern California Area.